Projects >

Eiffage Route du Futur VR
Eiffage Route du Futur VR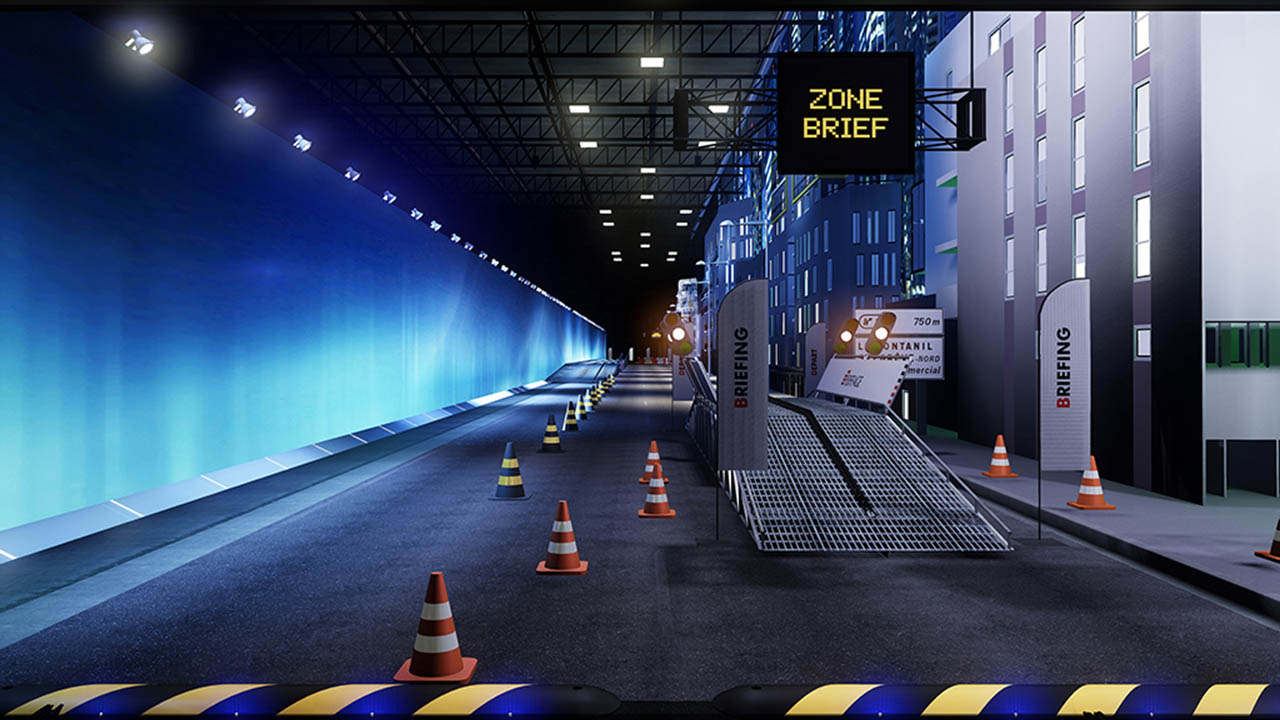 3d realtime application VR
Eiffage Route du Futur VR
EN - EIFFAGE ROUTE DU FUTUR VR is an application developed by ENODO for EIFFAGE Group.
The goal was to set the context of automobilist' dangers on the road depending on weather conditions (night, snow, fog and rain). The application allows the user to understand what kind of technical ways are set up by EIFFAGE to answer these problems.
As a part of the ENODO team, I contributed to set lighting, materials/textures, environment rendering, FX particles and also the modelisation of some circuits.
Using the CryEngine, the application is developed with the Oculus VR headset on PC.
FR - EIFFAGE ROUTE DU FUTUR VR est une application développée par ENODO pour le groupe EIFFAGE.
Le but était de mettre en situation les dangers d'un automobiliste sur la route en fonction de divers effets météorologiques (nuit, neige, brume et pluie). L'application permet à l'utilisateur de comprendre les moyens techniques mis en place par EIFFAGE pour répondre à ces contraintes.
Au sein de l'équipe d'ENODO, j'ai contribué à la mise en place du lighting, matériaux/textures, rendering de l'environnement, particules FX ainsi que la modélisation de certains circuits.
Développée avec le moteur CryEngine, l'application est présentée avec le casque Oculus VR sur PC.